WordPress is still one of the world's most popular blog-building platforms, offering customers a plethora of features and support when it comes to creating their own sites on the net. However, when it comes to finding the best themes, things can get a bit more tricky. After all – with thousands of WordPress themes out there, it can be difficult to know where to start. Here are three of the best WordPress theme sites for you to check out.
1. ThemeForest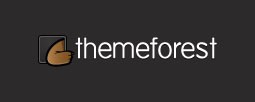 One of the largest theme sites for WordPress on the net, ThemeForest has a huge selection with themes for all budgets. You can filter themes based on topic, and even check out the best selling WordPress themes in their marketplace.
+ Remember – the most popular themes are likely to have more customers so expect better customer support options (ideal if you need some help when implementing the theme on your website).
+ There's an option to browse through the newest themes that are available on the site, making ThemeForest a great place to start if you need a fresh new theme for your blog or website.
+ Themes are rated using a 5 star system, so you'll quickly be able to spot which themes provide you with the most bang for your buck.
You can also pick up some great discounts at sites like Retail Me Not, and Coupon Gem. I was able to find some great deals on that site.
2. Creative Market
The themes at Creative Market have been hand-crafted by some of the best designers out there, and whilst it's not necessarily the largest theme site on the net, you'll likely find exactly what you are looking for here.
+ You can check out which themes provide the best value for money by checking out the comments. This is a great tool when finding out which WordPress developers will provide you with the support you might need after you have made a purchase.
+ You can also find out how frequently a theme developer maintains their themes, and whether they routinely fix bugs and provide general upkeep.
3. Mojo Themes
Another one of the 'big three' theme sites, Mojo Themes has an effective search feature where you can browse through the best selling and most popular themes on the platform.
+ To find the latest themes, use the 'Changelog' option at the top of the page. Here you will find which authors are fixing bugs with their themes on a routine basis – a handy tool if you want a theme that offers stability as well as an aesthetically pleasing design.
+ You can also check out each seller's website to find out their themes are updated and whether you are likely to receive quick support if you have a query or just need some additional information when incorporating a theme onto your pages.